On-page search engine optimization tactics
Here at A Graphic Advantage!, we've been working on our own Search Engine Optimization (SEO) strategy. It's helping potential customers find us when they search. Phone calls and emails have started to pick up. We like that, and we're willing to bet that you'd like that to happen at your own business. So we went and created an SEO plan that works. It includes On-page SEO (which is introduced below) and Off-page SEO (which we'll talk about in another blog post).
On-page SEO services include work done to content and code on the actual pages of your website (hence the name On-page). Here's what we learned about it.
Great On-page SEO gets most of the clicks
More than 71 percent of people online do not look past page one of their search results. And no website makes it to page one without great On-page SEO. Your site needs to show up on page one when people search for the products you sell or the services you perform. Getting it there requires work.
A Graphic Advantage! will do that SEO work for you. After a few months, your site will start showing up when people look for you. Once those people click, they become inbound leads.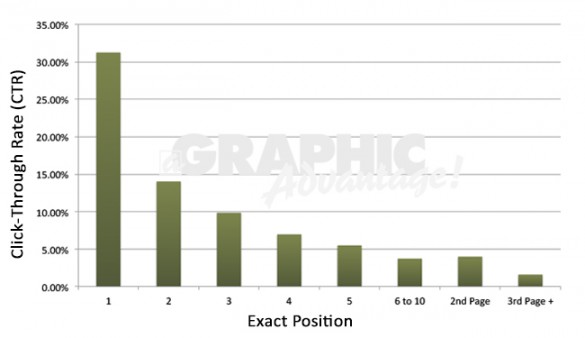 Clicks from inbound leads are sales ready to happen
A lead is a person who wants what you're selling. If they search, click, and land on your website, they are called inbound leads because they came in looking for you. This is the opposite of you creating an outbound lead by going out and looking for them. Typical outbound lead generation comes from cold calls, web banners, print ads, and direct mail. Those can be hung-up on, ignored, and thrown in the trash.
The problem with outbound is that you're gambling time and money in the hopes you'll find someone ready to buy at the moment you find them.
The solution is to make a long-term, permanent investment on inbound lead generation.
We say permanent because links created by great SEO rarely go away. Once the search engines list them, there they stay for your next customer to find when they're ready to buy. A Graphic Advantage! has developed an SEO strategy to help generate inbound leads through links that get clicked after people search.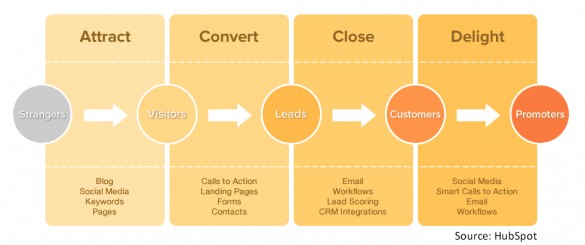 To get clicks you need links
The first step in On-page SEO is to create attention-grabbing content that earns links to your company's website. This content consists of beautiful photos, flowing words, and powerful utilities (like well-organized, SEO-friendly shopping carts) on your site. Links to great content are automatically created by search engines and manually created by people who add those links to their own sites. A link from a well-known and relevant website will bring referral traffic to increase sales and exposure for your company. These manually-created links are followed by people and search engines alike. But, in order to get those links, you have to earn them. Your content has to capture the attention of search engines and people willing to share. You get links quicker when you target people that need what you sell.
Targeted content with relevant keywords works best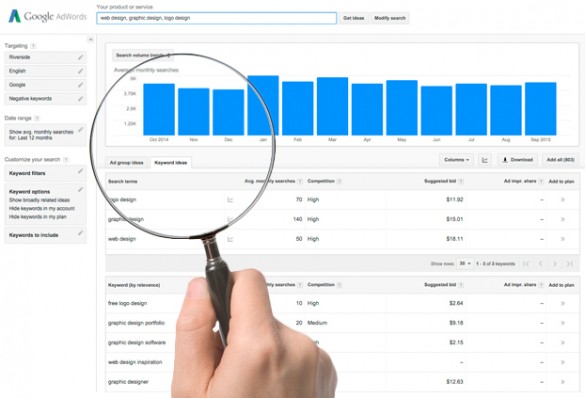 Creating SEO strategies that target people in specific markets will go a long way in helping the right people find your site. To make this happen, A Graphic Advantage! will create well-written content containing keywords that attract the attention you prefer. Keywords are single words and small groups of words that people use when they search for what they want. "Dogs" and "healthy dog food" are examples of keywords. The second example could be targeted at pet owners who go the extra mile to care for the animals they love. If you sell healthy dog food, you need content that speaks directly to the people that buy it. If you have that content on your site, search engines want to show it to people interested in seeing it.
Find the right keywords
We discover the keywords that work for you using SEO research tools and by monitoring your competition to see what's working for them. It's an art we take time to perfect. There is no easy way to do it. But it needs to be done because well-written content with poorly-targeted keywords simply gets less attention than it should.
Not-so-secret HTML code makes links that attract
Now that you have targeted content full of relevant keywords, the links will appear over time in search engine results and social sites. To get the most clicks on those links, they need to tell people what they will see after they click. Your links need the not-so-secret HTML code of clearly-written title tags and informative meta description tags.
Use well-written title tags

More often than not, a searcher's first glimpse of your site is your title tag. That's because search engines like Google display it in big text on the search results page. For instance, this search for Street Fighter returns a listing with big text that says Street Fighter V (the upcoming version of the game) followed by a vertical divider bar and the words Rise Up! (the hype-generating advertising tagline). These words are in the title tag of the home page of this site. This title tag also appears in Facebook and Twitter when someone shares the link to the Street Fighter website. People reading this tag know the website at the other end of the link will be about Street Fighter V.
Meta description tags are a must

Search engines display a few lines of text about your page under the title tag. The first place they look for this text is in the meta description tag. If your page does not have this tag, search engines will start pulling any text they can find on your page. The results are often unpredictable – especially if the page doesn't have much text.
The solution is to write relevant sales copy for the page and put it in the meta description tag. Google will insert that text under the title in the link to your site. See an example of meta description content in-use by searching the keyword Street Fighter V characters.
Facebook and Twitter read these meta description tags as well. And when someone shares the link to your site, an image, the title tag, and the meta description tag go with it. The clearer they are, the more likely your social link will get clicked.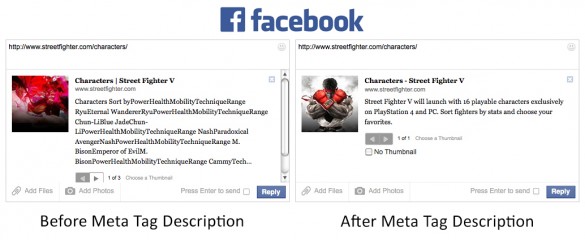 Put On-page SEO to work for you
If you're ready to tap into inbound marketing through relevant, targeted sales copy supported by effective keywords and informative descriptions, our SEO Services program is up and running. Get started by visiting the site and calling (888) 510-7265 Extension #14178. Our experts are there from 6:00 am to 2:00 pm (they like to get an early start for our East coast clients).