Off-page search engine optimization tactics
Search Engine Optimization (SEO) refers to the techniques that people use to improve the rank of their website on popular search engines like Google, Bing, Yahoo, and more. Ranking higher on these search engines is key to visibility. In short, the higher you rank, the more likely a user will click on your website's link and visit your page.
SEO is not a new concept, nor is it a static one. As you can imagine, with the creation of more and more websites every day, ranking is very competitive. Search engines constantly update their algorithms to ensure that the right pages rank the highest.
SEO techniques can be broken down into two categories: On-page SEO and Off-page SEO. On-Page SEO describes techniques that are directly implemented on your website, including new content, links, tags, and descriptions to your page. Off-Page SEO techniques are not directly implemented on your website, but can help bring attention to it and build its online reputation. When both On-page SEO and Off-page SEO techniques are implemented, you have a better chance of ranking over your competition.
Below, we're sharing five of our favorite Off-page SEO strategies that you can use right now:
Get Social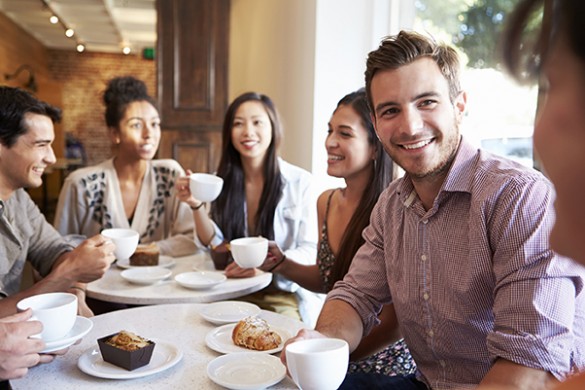 There's no denying that the internet is a social community. Create a presence for you, your brand, and your company by creating accounts on all the major social media sites: Facebook, Twitter, Instagram, Pinterest, LinkedIn and more. Make sure to be consistent and active on your accounts. Do your research to find out which social platform works best with your products/services. And, most importantly, be social: Talk about yourself as a person and what you believe. Let your sales people introduce themselves and share what they do outside of work. Entertain your fans and customers with funny and interesting posts. Be genuine. Build relationships. Sales will come naturally.
Blog
Give your company or website a blog. Use it consistently and share your posts on other websites. Consider having guest bloggers that you think your readers might like. Guest bloggers can bring in their own audience and they're a great way to add unique content to your website (which search engines love). Finally, comment on other blogs related to yours that allow you to post links back to your own site. Avoid blogs that are set to NoFollow as they actually insert code that instructs search engines not to follow outbound links. Google gives you no credit for having it point to your site. Test for this setting with tools like NoFollow Chrome Extension from IgorWare.com

Example of a Nofollow Link:
<a href="http://www.agraphicadvantage.com" rel="nofollow">a Graphic Advantage!</a>
Example of a DoFollow Link:
<a href="http://www.agraphicadvantage.com">a Graphic Advantage!</a>
Post on a Forum
There are active forums on most everything these days. Find a few, or just one, related to what you do and become a helpful contributor. That means offer advice, answer questions, post your own questions, and reply to user threads. People will eventually realize you care and that you're not just there to promote yourself. It's best to use forums that allow links back to your website because search engines pick up on them.

Use Links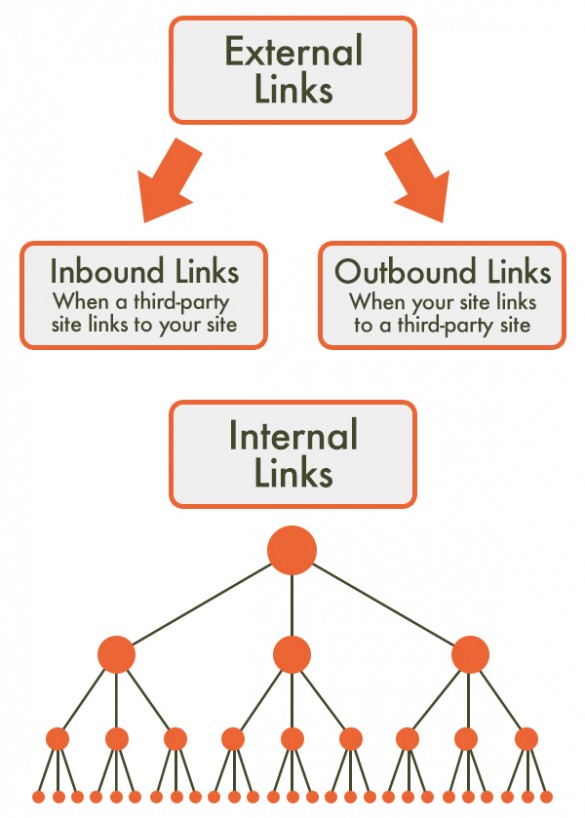 You may think this is an obvious one, but you'd be surprised at how many people don't use links to their full potential. To get the most out of them, be sure you're using both internal and external links. Link to your own pages to help keep users on your site, but link to other websites, too (especially when you're referencing work that isn't your own). Share links to your site when you text or chat online to create the "a-ha" moment that comes when people finally make the connection between you and what you do.
PR/Marketing
Contact PR agencies when you have new products or business news. The more agencies that publish it, the more likely your story will get picked up by Google News. Call local group leaders, community managers, and publications who you think could benefit from sharing a link to your website with their readership. You'll give them something new and helpful to offer their communities. Finally, look into marketing with classifieds (online and in print) as well as starting a Google AdWords campaign.
Get More with Professional SEO services
You can put these five strategies into practice right now to improve your website's ranking. But there's a lot more that you can do with Off-page search engine optimization through our professional services. Contact our SEO experts today. Visit http://agaseo.com and call (888) 510-7265 Extension #14178. We're there from 6:00 am to 2:00 pm (we like to get in early for our East coast clients).